No hiding in Europe. Chechens are repatriated, accusing of terrorism
For decades, emigration to Europe for Chechens has been a reliable way to escape from the Chechnya authorities. In 2018, everything changed: human rights defenders were faced with an increase in applications for extradition of Chechnya natives, who are accused of terrorism in their homeland. But the threat of extradition still does not stop many of them.
The BBC Russian Service visited several EU countries and figured out why Chechens were more often extradited and why the number of refugees from Chechnya continues to grow in Europe continues.
Ali. Salam.
32-year-old male goes out from the Nuremberg-Berlin train, arriving at the Berlin station "Hauptbahnhof". He smiles at the controller, exchanges with him a few words in German and approaches the young man on the platform. The welcomer is dressed in a black sweatshirt, his hood covers his head, and he does not speak German.
– As-salamu alaykum, Ali.
– Wa alaykumu as-salam. How did you get?
– Well, the road will take only couple of hours. Did relatives from Chechnya call? Did still anyone come to them anymore?
– After the last time – no. There is no one there. My grandfather died last year, only one aunt has left.
– I see. Let's go to the mosque? There is almost no time left.
Salam Vitaev and Ali Magomadov (the name of Ali is changed) go to Berlin mosque for the Friday prayer.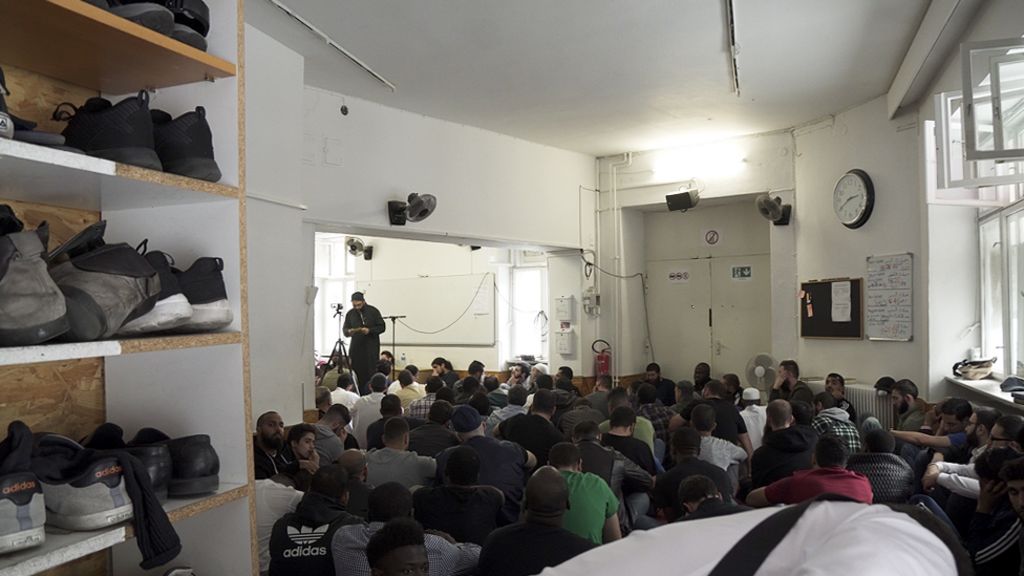 They met in 2017. They both came from Chechnya, they both are waiting for a response from the immigration authorities to provide asylum in Germany, and they both were accused of having connection with the Islamic State (the organization is banned in Russia as a terrorist one) by the Chechen authorities. This is where their similarities end.
"We can jail you in six seconds"
Salam studied law in 2015 at the State Academy named after Maymonid in Moscow. He returned home to Chechnya, but he did not find a job in his speciality and he went working at a construction site in his native village. Because of domestic quarrel, which resulted in a stabbing, Vitaev was taken in one of the district police departments.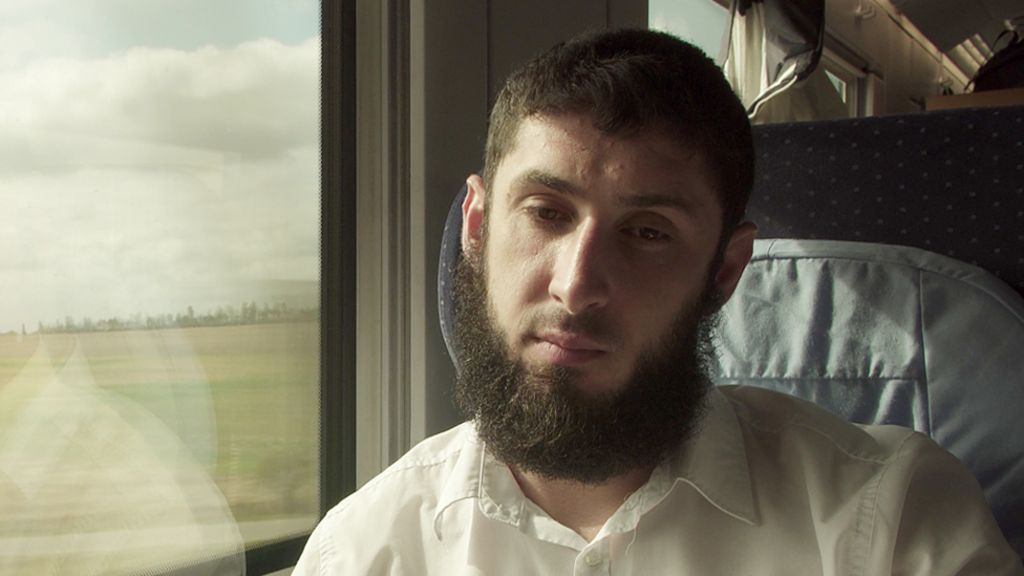 He spent almost two months in custody. According to Vitaev, his detention was not registered officially. He had no booking before. The case materials on bodily injury of mild and moderate severity are at the disposal of the BBC. They say that Vitaev caused knife wounds to several villagers, but then he surrendered to the police and pleaded guilty. The victims did not make a statement on Salam.
The police tried to persuade Salam to cooperate, Vitaev told BBC. According to him, he had to identify fellow villagers with "extremist views" and report them to the police.
Vitaev said that the police offered patronage and good pay: "They did not say the exact amount, but they said I would be pleased. Then they began to put pressure on me, turned to threats like "your family is here, you are here, and we can put you in jail six seconds."
The BBC Russian Service applied to the law enforcement agencies of Chechnya with a request regarding the detention of Vitaev, but at the time of publication the service did not receive a response.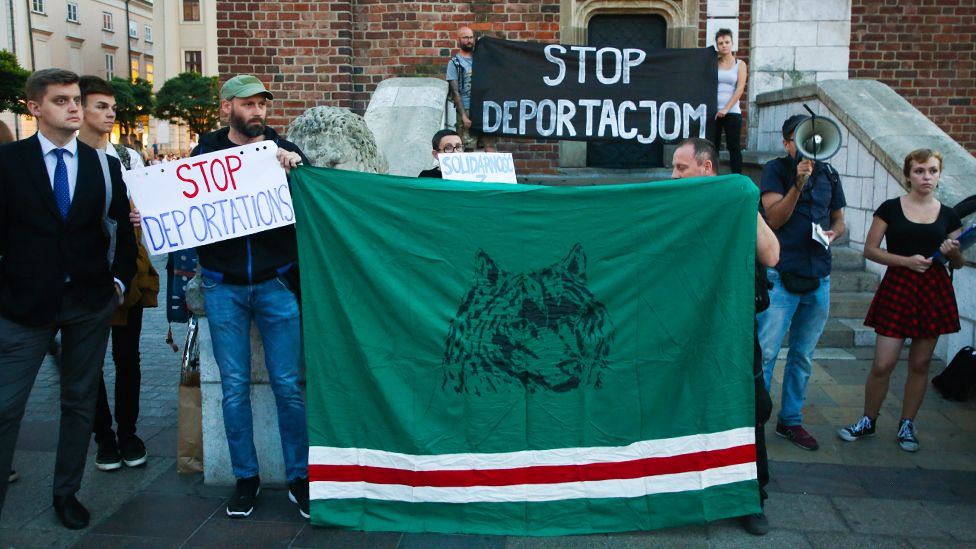 Salam agreed to the conditions of the police and was released from the detention centre. For two weeks he has made a passport and went to Turkey. "I was hoping that everything would be settled soon. They would forget about me, because I was not involved in anything. Even if he were involved in something, you can imagine how it is to rat on people…" Vitaev says. He does not know what is going on with the very case of the village fight – the police do not talk about it, there is nothing about it in the extradition materials.
Salam considers departure to Turkey his main mistake. "When the Interior Ministry officers realized that I had violated the agreement concluded with them, they started calling me. They said that it could end very badly for me, that they could send me to jail, that they could request me, that one trip to Turkey could make me a good sentence, that I participate in military operations on the side of ISIL," the Chechen says.
According to the data of the Chechen Interior Ministry, residents of the North Caucasus most often enter Syria through Turkey, as well as through Azerbaijan.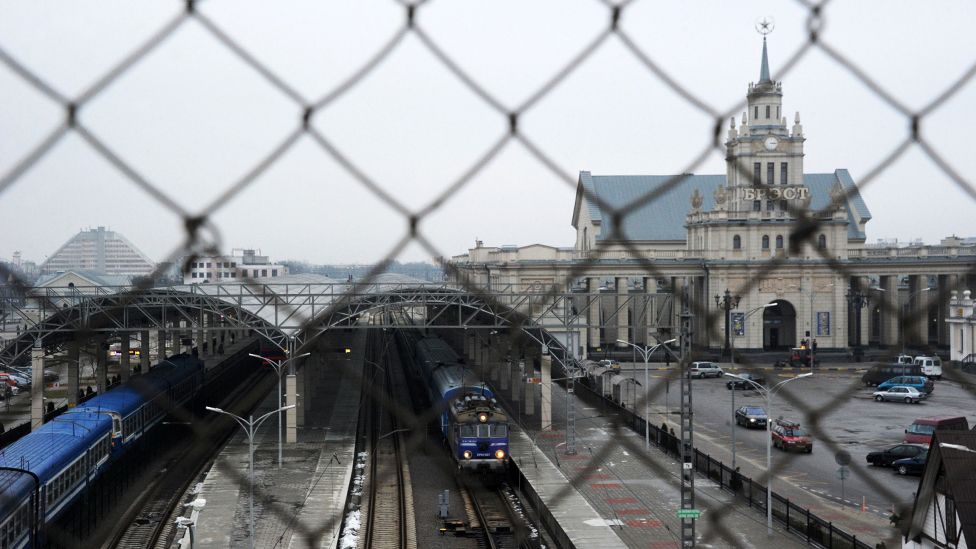 Three weeks later, Vitaev went from Turkey to Belarusian Brest and reached the refugee camp in Poland through the border point. The first time Chechens in the camp helped him. Vitaev did not know foreign languages, he communicated with migration services through an interpreter. He began to learn Polish in the camp. Without waiting for a response from the Polish Migration Service, Salam moved to Germany, because the conditions for refugees are better there according to the stories of the Chechens in the camp.
Calls from the Chechen security officials were not stopping. Salam changed the phone number several times, but they learned a new one from his mother. One Chechen Interior Ministry official asked Salam to take a photo against the background of a German bank and a Polish station, and also to remove stamps in his passport about crossing the border of the European country. All this supposedly was to prove that he was not in Syria.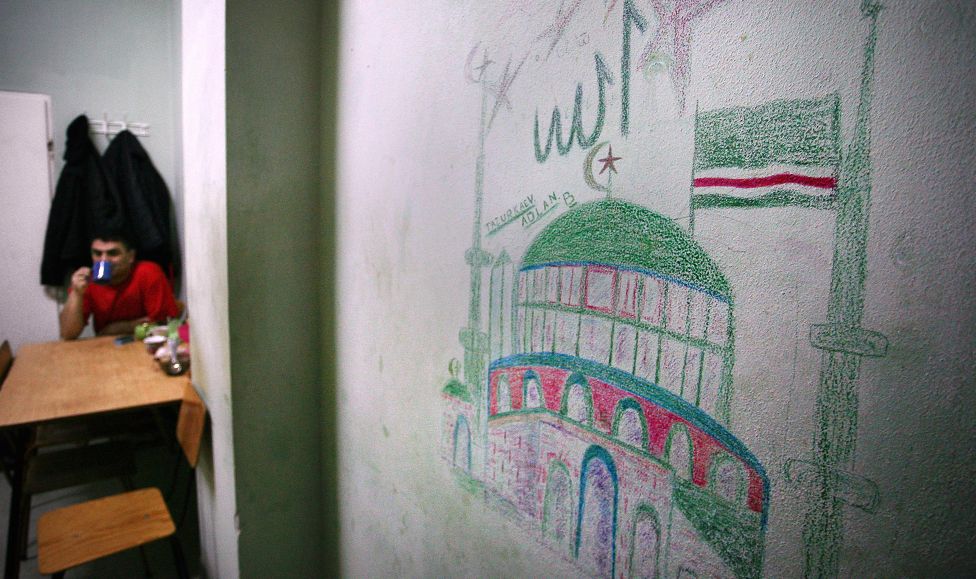 Chechen investigators sent these photos to Interpol along with the case materials of Vitaev, initiated under Article 208 on participation in illegal military groups. Two weeks later he was put in prison in Nuremberg. He was supposed to be there until Russia provided evidence of the Chechen involvement in the IS activities and his participation in the fighting in Syria.
"The documents provided were a very badly fabricated case, and it fell apart. On the dates they indicated, in which I allegedly was in Syria, I have already lived here in the status of asylum seeker. In some parts, the name was not mine at all. They wrote on one page that I was fighting on the ISIL side, and on the other that I was on the side of the group fighting against them." The BBC got acquainted with the case materials, the words of Salam Vitaev about inaccuracies and errors are true.
Salam was released from prison. The documents provided by Russia were not enough to keep him in custody. A copy of the Nuremberg Court conclusion, which states that there is no evidence of the guilt of Salam, is at the disposal of the BBC. Now he lives in Germany in the status of asylum seeker, but the issue of extradition has not been fully resolved. If Russia presents strong evidence that he was in Syria, and the court agrees with them, Salam can be sent home.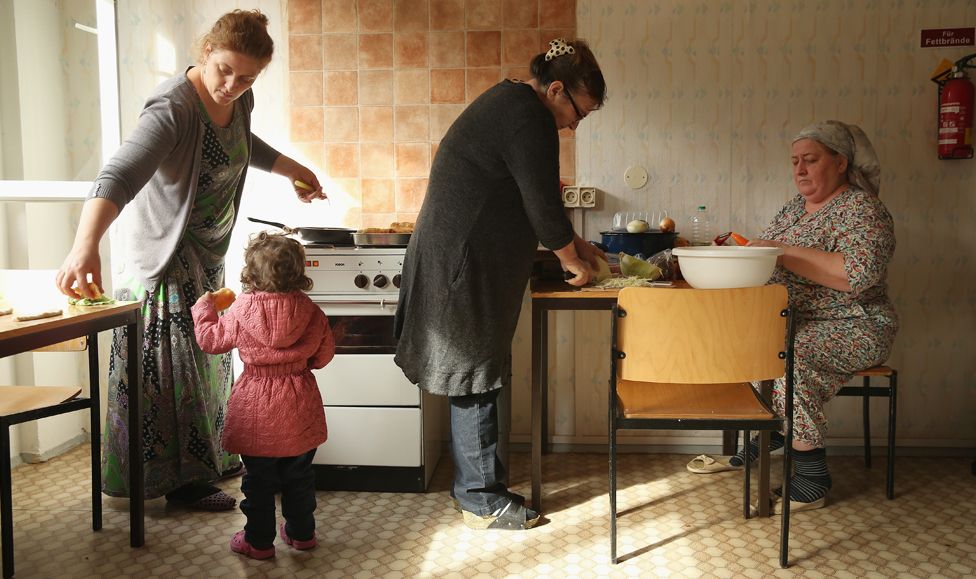 He does not want to return. Salam lives in a small village near Nuremberg in an apartment paid by the state. Two months after emigration, he brought his wife here. His children were born here. The family lives on state benefits – 1000 euros per month for the whole family of four members. Salam wants to learn to be a doctor and get a job.
"I'm trying to learn German. I watch the news of Chechnya, Chechen State TV and Radio Company. I watch how well they all live there, enjoy life and that all Europeans are bad, including me. That's how I live," he says.
Public curse
"I don't remember the war, but I remember a kind of internal war. This is a process that the loyal to Putin Chechen authorities have begun," Ali said (the name has been changed) while sitting in a kitchen in one of Berlin's dormitories for refugees.
Ali was born in Chechnya in 1995. He has no higher education. At home he was engaged in wrestling, participated in regional and international competitions and won them. It did not bring much money, but it was enough for food and pocket expenses.
In 2013, a relative of Ali left home, and the Chechen authorities announced that he had joined ISIL in Syria. From then on, according to Ali, security officers often came to Ali's house, asked where the relative was now, often took the sportsman to the MIA Department and interrogated him. They took away not only him, but also other men of the family, says Ali.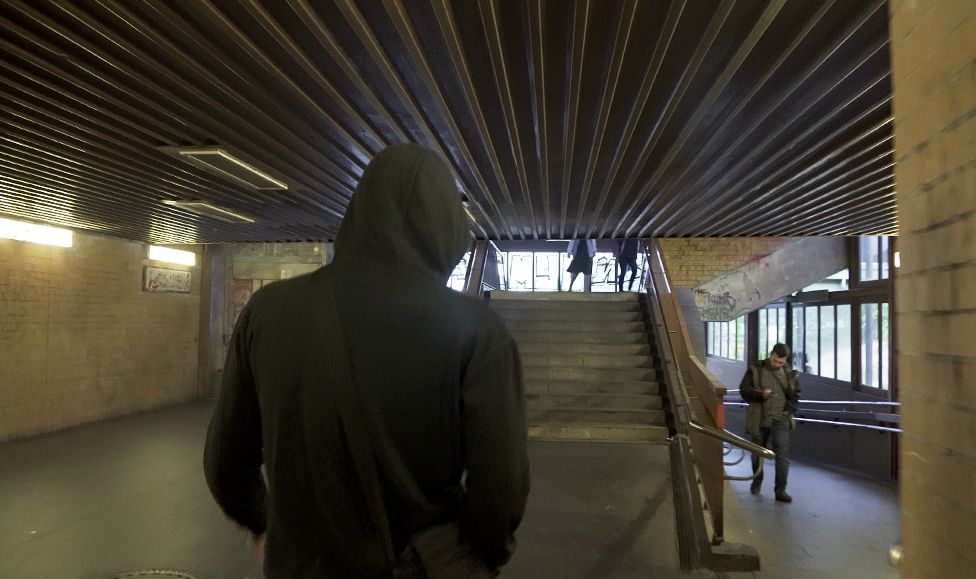 After another attack on police in Grozny, the authorities called the missing relative the attack organizer. Ali's house was surrounded by security forces and they did not let anyone out for long time. "I thought they would kill us, put weapons on our bodies and show it on TV, they would say that we fought against them," Ali told BBC reporters.
Ali's family was publicly cursed by one of the deputies of the mufti of Chechnya. They gathered fellow villagers, took our family outside, surrounded us with security forces and declared us as enemies of the people and Allah. Ali says that the family was accused of "bad parenting", as well as of promoting terrorism – because they allegedly covered the relative. Ali claims that neither he nor his family have seen this man since 2013.
At the same meeting, a representative of the spiritual administration of Muslims of Chechnya announced that the society had decided to save Ali's family from blood vengeance and give them the opportunity to leave the republic. "We were told that we have exactly one hour to leave. They did not let us to take anything from home by saying "leave as you wish". We parted with the family in different regions. It was winter. I didn't have warm clothes. It was very cold. I didn't have any money either. My legs were so cold that I didn't feel them," Ali recalls.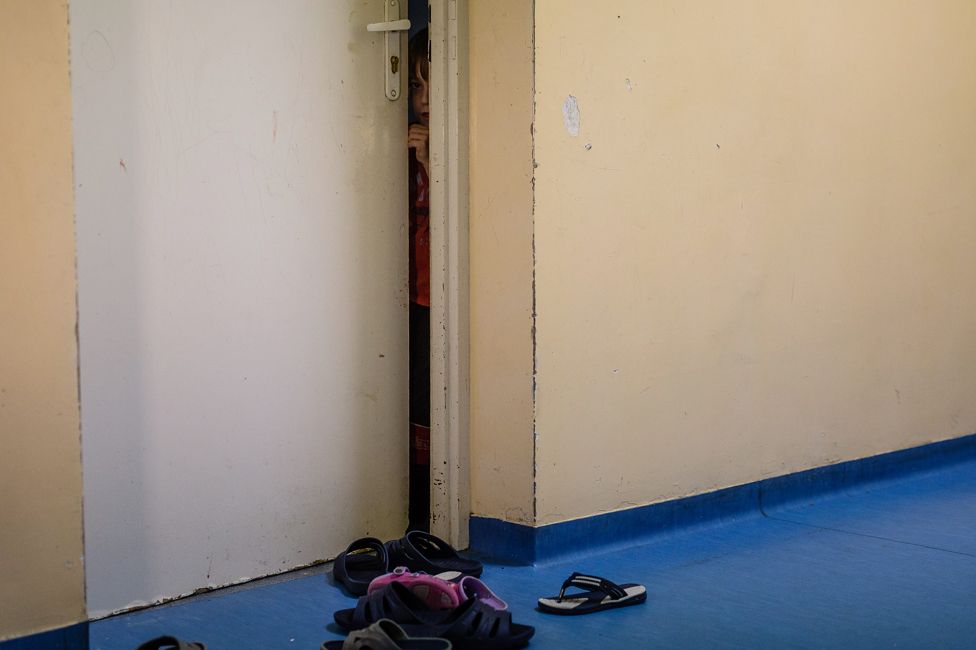 First, he went to the neighbouring region. He doesn't say exactly the region, he is afraid for relatives. The first week Ali spent the nights at the station and at night cafes. Then he found the address of a distant relative and went to him. But he did not let him in. he did not want problems with the Chechen authorities. He found another relative who helped shelter Ali, and then his family. Chechens from Europe began to help.
After consulting with human rights defenders, the Ali family made passports and moved to Poland and from there to Germany. Ali does not speak German. He doesn't know what to do next. The question of giving him asylum is not resolved. He is still waiting for an answer. He lives in two dorm rooms for refugees with a mother, two sisters, a wife and a child on the suburbs of Berlin.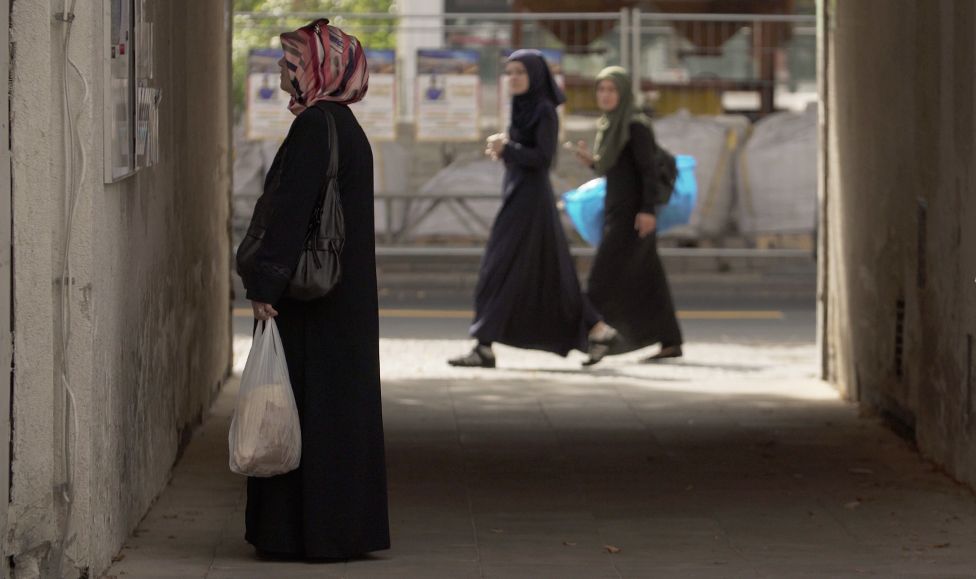 He is glad that his relatives are near him, but he often remembers his homeland: "It was good at home, you can go fishing and swim in a river, or you can go to the mountains. This is the place where I was born and grew up. Where can you live if not with your people, speaking you own language?" Ali worries about his mother most of all. She has brothers and sisters in Chechnya.
He admits that he feels safe in Germany. "No one here asked me why I have such a beard, pants or shirt. The authorities do not disturb me. When I pray in the mosque, no one asks why you prayed like this, and not in another way," Ali says.
On the question of what will happen if he can return home, Ali replies: "Not if, but when. When I get home, I will go play cards with my friends. And I'll play football."
200 Chechens in search
The Vayfond organisation ("Our Foundation" in Chechen) helps the Chechens, whose extradition is being sought by Russia. The foundation office is located in Sweden, only a few people work there. The organization was opened eighteen months ago and first raised money for low-income Chechens in Europe. After extradition proceedings surged, Vayfond was engaged in legal help.
According to the head of Vayfond Mansur Sadulaev, they rely on donations. "This is not always enough, we often get into debt, but so far we did not receive grants," he says.
In 2017, only two people applied for help in extradition cases. In 2018, there are already 20 of them. Five of them have already been extradited in Russia. Now there are about 200 natives of Chechnya in the open Interpol database.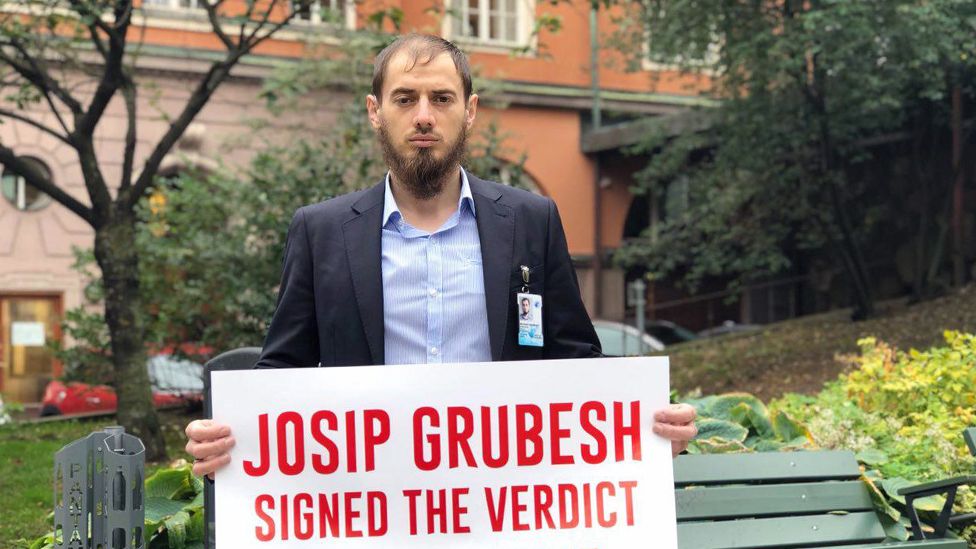 Almost all of the Chechen cases addressed to Vayfond are dealt with by lawyer Aleksey Obolenets. "A person is taken who is forced to sign documents in Chechnya, which include other surnames. Then these cases are combined and, accordingly, the number of guilty parties is growing," Obolenets says. So the terrorism case appears, on the basis of which the persons named are declared on the international wanted list. The main complaint, says the lawyer, is not even against the Chechen authorities, but against the staff of the Russian office of Interpol, who make forward the wanted list.
"If it is, for example, an economic crime, then they check. But here comes the surname marked "terrorism". Of course, they will immediately put it all [in the Interpol database]. They do not check where the person was physically, where he is now and so on," the lawyer tells the BBC.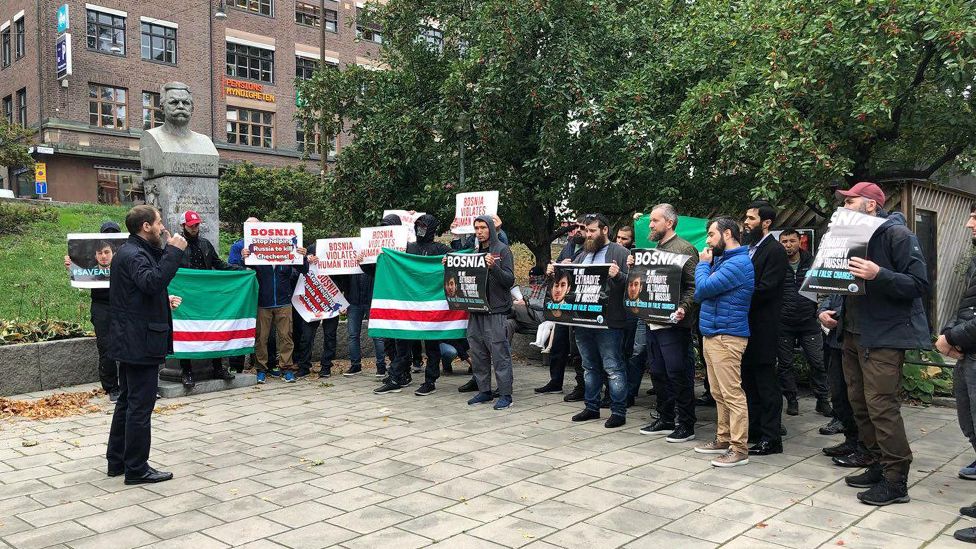 According to the lawyer, previously Europe considered whether the person requested by Russia had refugee status. Now, if an extradition request comes in, European countries may even reconsider this status, he says. Currently, Aleksey Obolenets is in charge of 14 cases of Chechens. All of them are in the Interpol database and can be extradited to Russia. From the beginning of 2016, the lawyer managed to prove the groundlessness of charges against nine Chechens living in Europe.
The Russian office of Interpol did not respond to the BBC's request for the exact number of Chechens in their database and how they get there.
Previously, almost all requests for extradition of Chechen natives received a negative response from Europe, says Svetlana Gannushkina, the head of the NGO Civil Assistance Committee. Her organization specializes in helping migrants and refugees.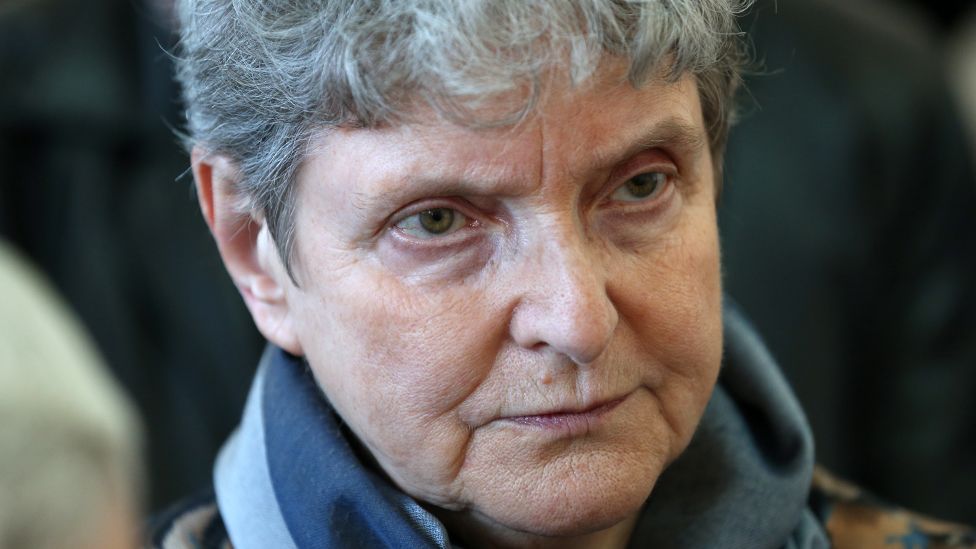 The situation began to change a couple of years ago. Gannushkina attributes this to the immigration crisis in Europe and the improvement of Russia's relations with the EU. "Some people are extradited from Chechnya for having relations of their relatives with ISIL; others are wanted to be returned from Europe. There is an imitation of the fight against terrorism in Chechnya nowadays, to which it is necessary to involve forces not only internal but also external. It is such a unifying moment, because everyone understands that terrorism is dangerous, terrible for everyone and it is necessary to show how to counteract it," the human rights defender says.
When considering cases on extradition of Chechens, the European Court is guided by the guarantee of Russia not to judge them (and not to send them to colonies) in their native region, Gannushkina says. According to the human rights defender, these guarantees "are worth nothing, because it is in other regions that discrimination against Chechens in the penal system is very strong."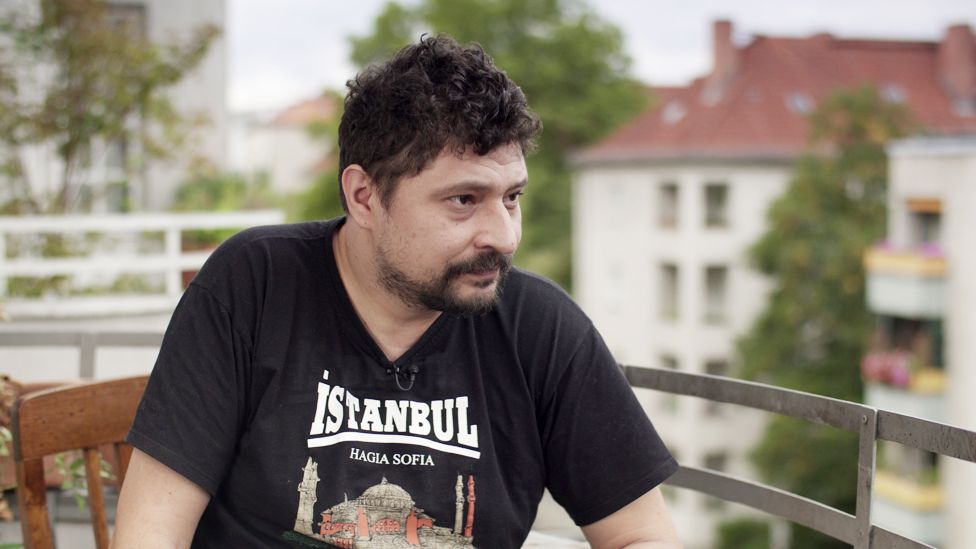 Oleg Khabibrakhmanov, employee of the Torture Prevention Committee, who worked for several years in Chechnya, believes that the removal of some and the attempt to return others are not opposing actions, but various forms of repression.
"For relatives, repression is that they are extradited. And for those people who are of interest to the authorities, for the very ones who are extradited to Chechnya, repression will be some kind of impact for them. Prison, abduction," Khabibrakhmanov says.
Ramzan Kadyrov often accuses Chechens living in Europe of the fact that they are leaving to fight in Syria, but not the inhabitants of the region. "Most of the Chechens [in Syria] are those Chechens who lived in Europe, from there they went," he said in an interview with the "Russia 1" TV channel.
"It is better to die in Europe than to get to Kadyrovtsy"
The 33-year-old blogger Tumso Abdurakhmanov, who moved to Poland after a conflict with the Chechen authorities, survived the whole journey on his own from the abduction in Chechnya to the removal of his case from Interpol. The blogger says that in 2015 in Grozny, he ran into the former head of the head administration and Chechnya government, Islam Kadyrov, who did not like his beard. After that, says Tumso, he was repeatedly brought to the official's house, where he was threatened.
Tumso videos, where he comments on the events in the North Caucasus, criticizes the authorities and even argues with Chechen officials, gains a million views on YouTube.
According to him, subscribers often write to him requesting to tell about abductions or detentions, but recently there have been a lot of appeals in extradition cases.
"I'm certainly against the extradition to Russia at all, no matter how a person may be criminal. I believe that he should be judged here. Where he was caught. Let him be convicted, let him even be shot by a court decision, if applicable (the death penalty exists in only one European country, Belarus – BBC). But to extradite a person to Russia for definite tortures, humiliation, death in imprisonment, I believe that it is wrong. But at the same time, if a person is involved in some irrelevant terrorist stories, I don't even want to get involved in these cases," the blogger says.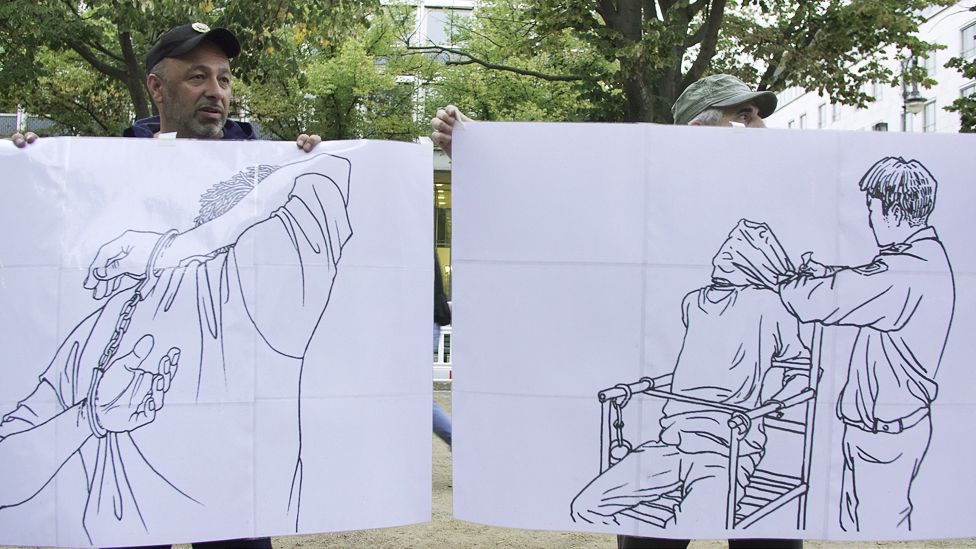 On September 26 this year, Poland refused to grant political asylum to Abdurakhmanov with the wording "represents a threat to the national security". The Polish Refugee Council drew attention to the fact that a check is being conducted in Germany as for Tumso brother.
Mokhmad Abdurakhmanov is checked for violation of the law due to publication of the Islamic State symbols. According to Tumso, he just made a repost of the Deutsche Welle article on his Facebook page. Deutsche Welle is not mentioned in the search order of the Tumso brother's apartment, which BBC got acquainted with. But it is said that Mokhmad published photos on social networks with Islamic State symbols and a video with scenes of violence.
German police must decide. If the fault is proved, the brother can be fined or granted parole, says the blogger.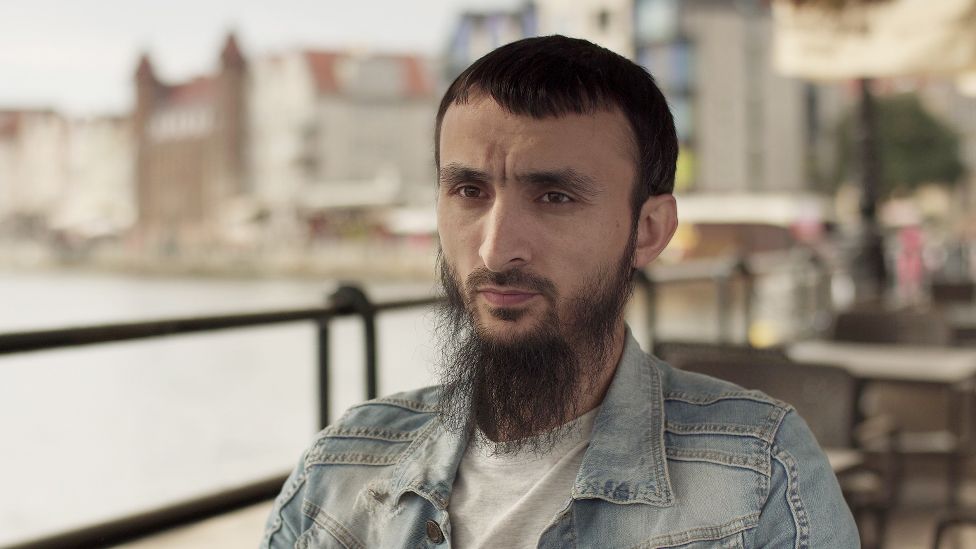 Tumso does not despair. He says that he will apply again and again: "I am afraid that the European authorities will deal with me somehow unfairly, meanly, they will extradite me to them. This is the most unacceptable outcome in my case. I prefer to die here, so as not to fall into the hands of Kadyrovtsy."
The flow of refugees from Chechnya is called by Abdurakhmanov as the "escape from oppression".
"Many people do not understand this. They think that it is so simple to leave all your usual way of life, your property, your relatives, friends, your homeland, your land, and simply leave. As if in one moment something clicks and you leave. This is a very difficult issue. I want to say to all the people who have the opinion that during our history the Chechens had much worse periods, but no one escaped."
Stereotype about Islamists
Chechens are in fourth place in terms of the number of requests for asylum in Germany, said Dmitry Heidel, deputy of the Berlin municipal district of Marzahn. Marzahn is a Russian-speaking district of Berlin where migrants from the former USSR live. "We don't quite understand why the number of refugees has increased, because from 2012 to 2018 the situation has neither improved nor worsened in Chechnya," the deputy said.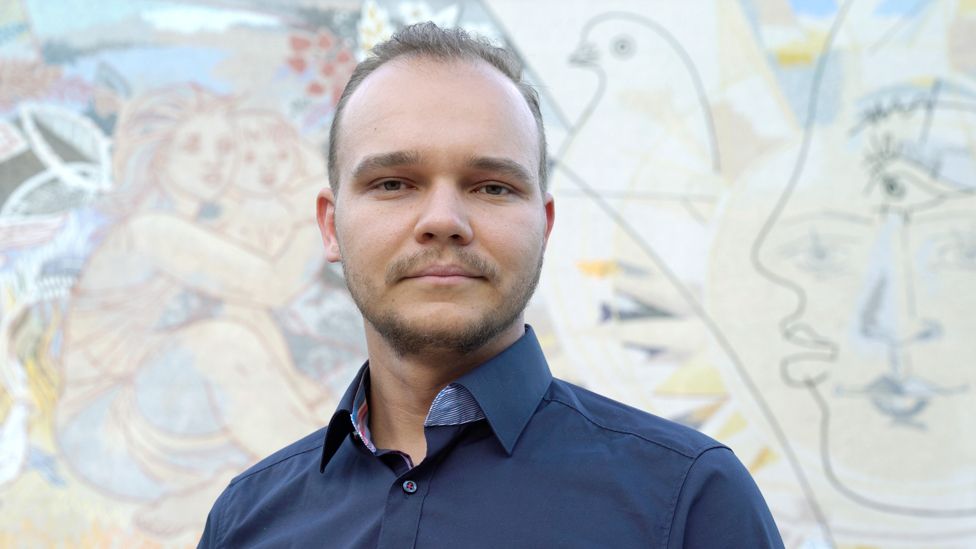 The attitude towards Chechens is ambiguous in Germany. "It says that they are either terrorists or the Chechen mafia, so in Germany the society is not sure how to treat them," a Berlin deputy says.
According to the German Federal Migration Service, about 37 thousand Chechens have sought asylum here over the past 5 years. There is no way to check whether they are all Chechens by nationality (the data provided by the asylum seekers is entered into the questionnaire, the department stated to BBC). Only one out of 20 receives a positive response, Germany sends all the rest back to the country through which they entered the EU. But many still come back to Germany anyway, Heidel says.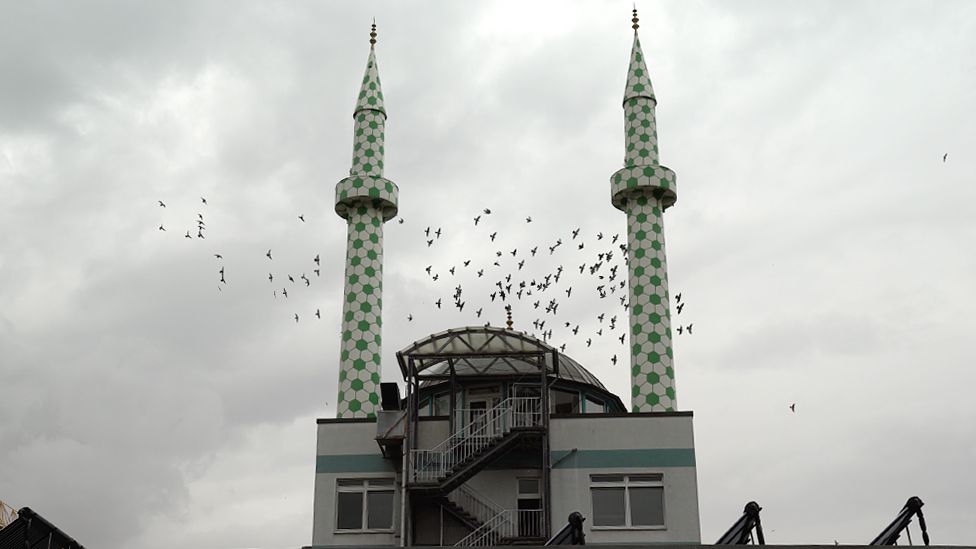 The German Ministry of Home Affairs did not respond to the BBC's request for the number of extradited Chechens in the past year. According to Heidel, the number of extraditions on request from Russia increased in proportion to the number of refugees.
From 2016 to 2018, 35 terrorist attacks were committed in Europe. A native of Chechnya was involved only in one case. In May 2018, Khamzat Azimov attacked the passers-by with a knife in Paris. One person died, four were injured. The "Islamic State" took the responsibility for the attack.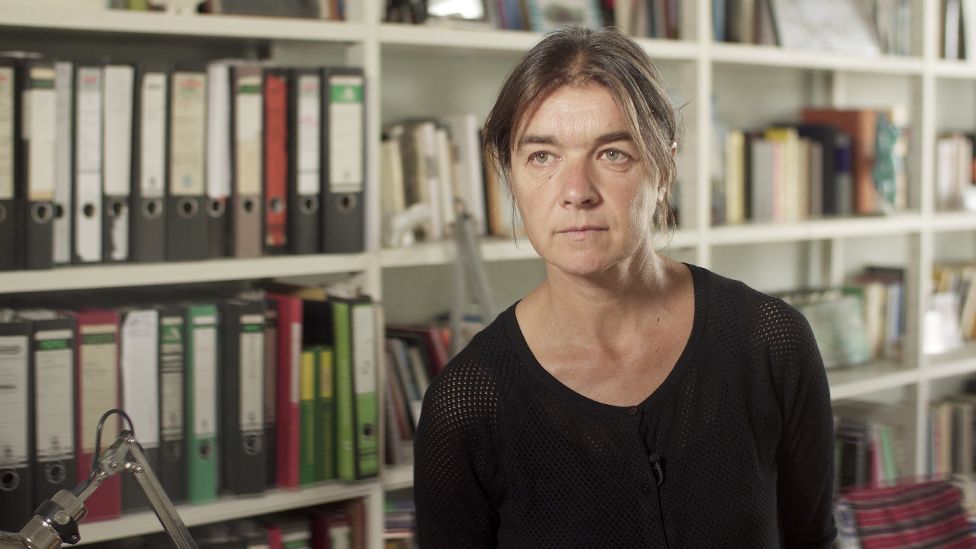 Dorothea Bruch, an employee of the Berlin Psychological Aid Centre "Xenion", who works with Chechen refugees, says that the last wave of migrants from Chechnya is very different from the previous ones. They go to certain mosques, their clothing is strictly Muslim, communication takes place through social networks (WhatsApp is especially popular), where social workers have no access. "Islamisation is taking place. There is a report by the Brandenburg Council of Refugees, which refers to racism against namely Chechens. Unfortunately, they fall under the stereotype of the Islamists," Bruch says.
The reason for the Chechens being self-absorbed is the years of waiting for a status response from the migration services, the sociologist said. According to her, they cannot go to study or work, they live in camps, the majority of seekers wander around different countries of Europe for 5-6 years, trying to stay.
Akhmat is power, Germany is the second home
Not only Chechen refugees live in Germany, but also supporters of authorities in the republic.
A motorcade of three high-priced cars, from which several men exit, drives up to the six-story building in one of the districts of Hamburg. One of them is Timur Dugazaev, the representative of Ramzan Kadyrov in Europe. Dugazaev often travels to Chechnya, meets with Kadyrov and his followers.
His activities as a representative of Kadyrov, he said, are reflected in promotion of Chechen athletes in Europe, as well as organization of charity events on funds from Kadyrov Foundation. Chechens living in Europe beware of Kadyrov's representative, believing that he can transfer information about them to Chechnya. Dugazaev himself denies these accusations.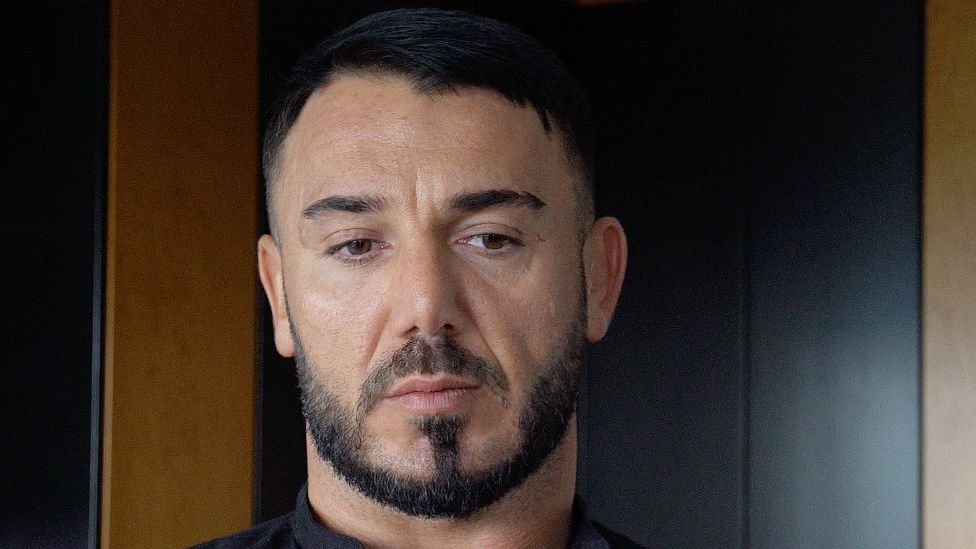 Timur is 33 years old. He was born and lived in Chechnya until 2002. "He guarded his native village from both fighters and drunken soldiers from 1999 to mid-2002," Dugazaev tells. The village of Old Sunzha, where Timur lived, is located in a suburb of Grozny. According to Timur, on the way into Old Sunzha the residents put a barrier and guarded the village.
"It is difficult during military events. Even if you are neither with those nor with others, but in the middle. Sometimes it happened that the federals could blame you in cooperation with the fighters, the fighters could say that you were working for the federals. If you appear at the wrong time in the wrong place, and there could be consequences. So I decided to get out of the Russian Federation," Timur told to BBC.
In Germany, he professionally went in for sports. In 2011, he won the European Championship in Combat Sambo under the banner of Germany. In that year he was granted German citizenship, before that Timur had only refugee status. And in the same year he became friends with the head of Chechnya. According to Dugazaev, the have been established when he picked up a flag with a picture of Ramzan Kadyrov at one of the sporting events in Berlin.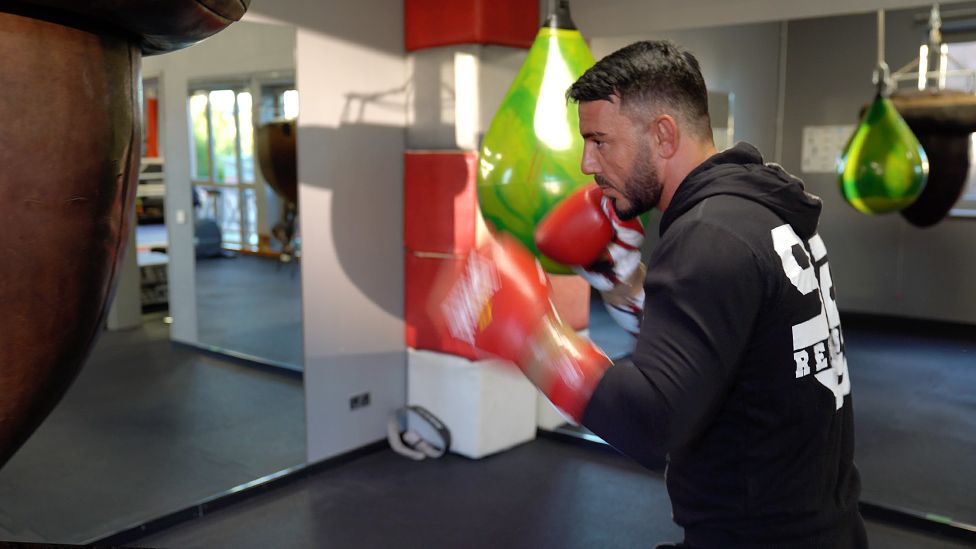 Kadyrovets, as he calls himself, is engaged in sports promotion in Europe, interacting with consulates and the Russian embassy. According to Timur, the Office mission is to ensure that he and his friends help the Chechens find themselves in a difficult situation: "When people address to us through social networks or come to us, we solve their problems. Mainly they address to make a passport to get home if they are [in Europe] under other [passport] data".
Timur and his associates, also Chechen refugees, often hold public actions in Germany: for example, on May 9, they gather in Berlin at the Brandenburg Gate with Russian and Chechen flags. They arrange charity events. The funds for all this is sent by the fund named after Akhmat Kadyrov. According to him, Timur does not receive any salary from Chechnya. Timur said that he gains income from sports clubs, which he opened in Hamburg.
His main task Dugazaev calls maintaining a good image of the Chechens in Europe: "So that we also do not break the law here. We are trying to save our people in the first place so that they will not be used by untrustworthy groups".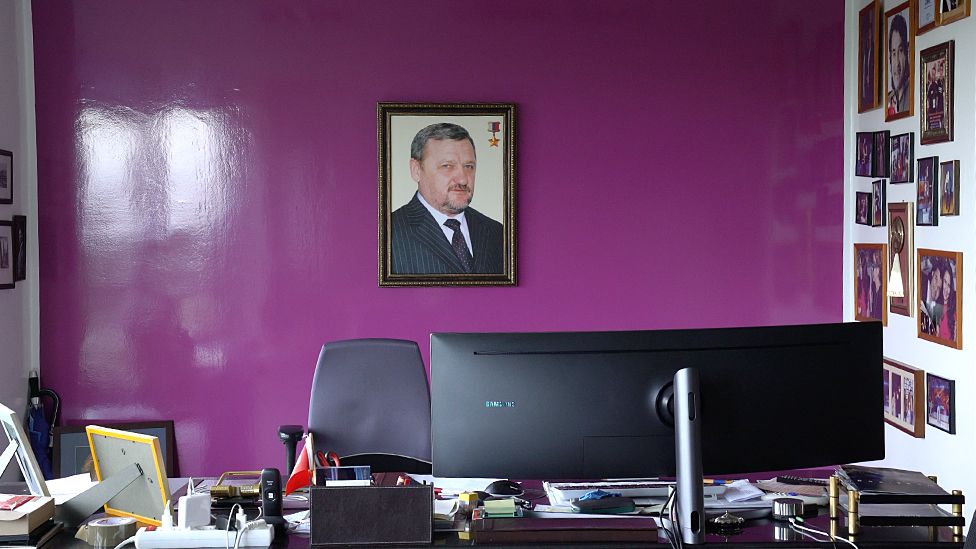 Dugazaev calls the head of Chechnya by his first name and patronymic. In his words, Ramzan Akhmatovich is a "servant of the people". Timur says that none of the accusations against Kadyrov has been proven by the court. "People call him as they wish. Some people call him a dictator, some [say] that he violates the human rights, some say that Ramzan is a good man that he got everything off the ground, he built the system, he ensured security," Dugazaev says.
There are floor-to-ceiling windows in the Kadyrov's representative office in Hamburg. Portraits of Ramzan Kadyrov and his father are hanging on the wall, the same photos are in frames on the table. Here are three small flags of Russia, Chechnya and Germany. The Kadyrov's representative in Europe often calls himself a law-abiding citizen. "Germany is my second homeland," Timur says.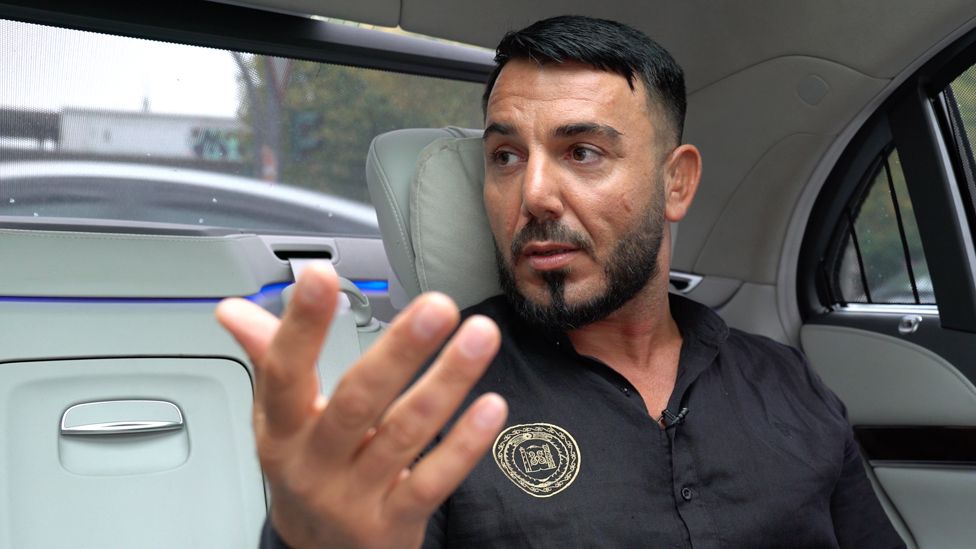 The entire Chechen diaspora knows the Hamburg company led by Dugazaev. Refugees say they are suspected of collecting information about Chechens living in Europe. The main Kadyrovets of Europe has heard this more than once. Timur admits that after he took the flag depicting the head of Chechnya, no one wanted to be pictured with him.
Timur calls unsubstantiated accusations of spying on Chechens in Europe: "I don't look after anyone because I'm not an enforcer. If there was one incident that I called in Chechnya, and a person had problems, all of Europe would know it, especially all Chechens."
Dugazaev divides the Chechens who come to Germany into two categories: political refugees – those who fought against Russia, and economic refugees – those who know that Germany is good country, and therefore move here. According to Dugazaev, the last group is in the majority, but if they admit that they are going for a good life, they will not be accepted: "Accordingly, the refugee says there are threats, relatives [are being repressed]. That is the most making it up.
Dugazaev did not hear about extradition of Chechens from Europe at the request of Chechnya.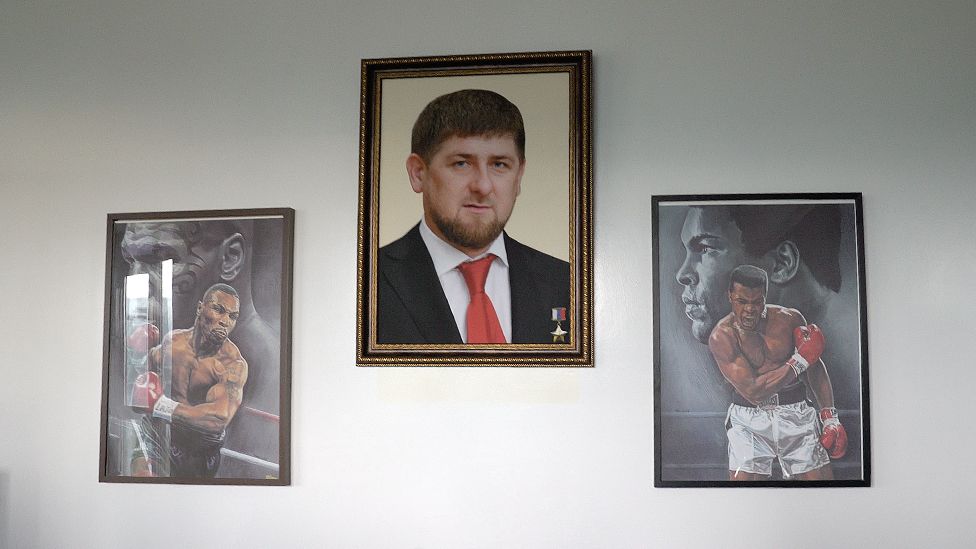 In 2016, the head of Chechnya appeared on television and addressed to Chechens living in Europe and criticizing him in social networks.
"Latter, in ten or in five years, when you come to senses or when you will be kicked out of Europe and you have nowhere to go, then we will hold you responsible for every word you said. I know all the sites of [Chechen] youth in Europe. We write down every Instagram, every Facebook, whatever it is, every their word. We know all your data. It is modern time, we can find out and find in any place. So do not harm yourself," he said.
Dugazaev calls these words not a threat, but a reminder. According to him, he never received a task from Kadyrov to find someone who criticized the Chechen authorities. "This is not his level. I also receive many messages on Instagram. And this does not mean that I am indifferent to this. Let him come and tell me in the face. Well, one time he can say, of course … " he says.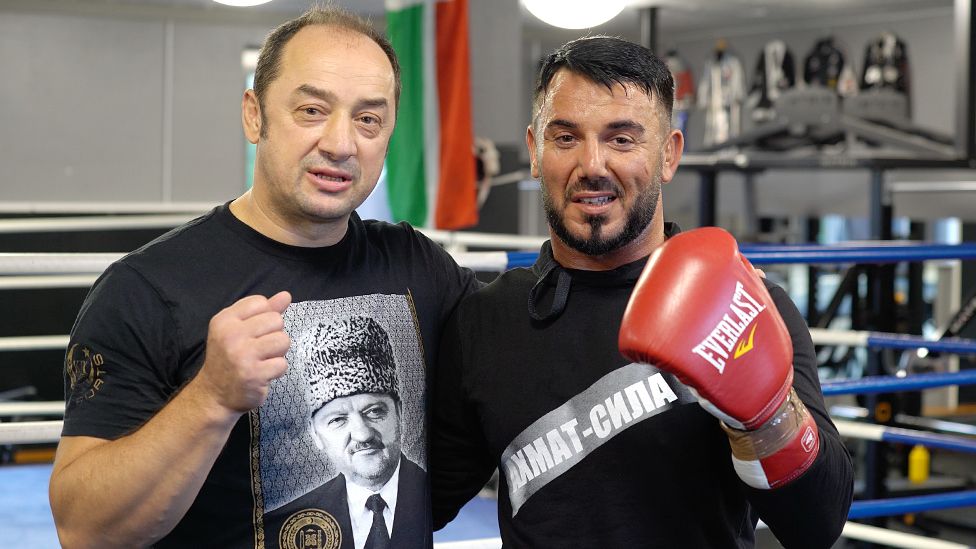 After an interview with the BBC, Dugazaev goes down to the second floor of the representative office, where the gym with a boxing ring is located. You can see that there Kadyrov's representative feels like a fish in water in gloves. He tirelessly works with a coach and a punching ball. At the end of the training session, Dugazaev looks into the camera and says the main slogan of today's Chechnya: "Akhmat is power."
"Come on, tell it too," he pushes the elderly German coach. "Akhmat is power," the German repeats with an accent and lifts his thumb up.
Source BBC Russian
Translated by VAYFOND